Latte lovers will tell you that there's more to a perfectly brewed cuppa joe than the coffee itself — what's on top. Known as latte art, the most common designs are the heart and rosetta (a fern-like plant), but it's not uncommon to see a cat, swan or set of tulips too.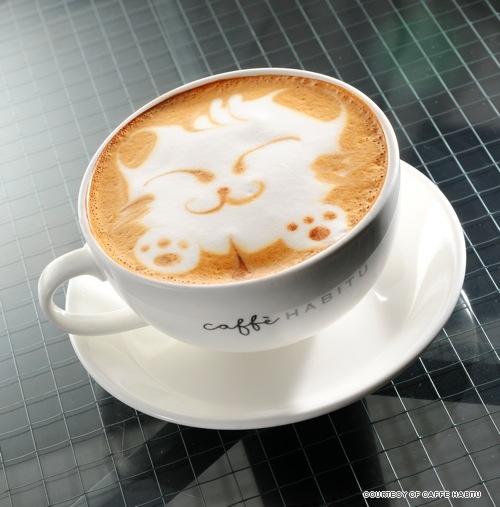 This kitty latte art is for advanced baristas only.
We have to admit we never paid much attention to latte art before, but after taking a workshop at Caffe HABITU's Coffee Academy and Roasting Studio, we now have a newfound appreciation for the foamy art.

Each 90-minute latte art workshop takes place in a roomy loft in Causeway Bay and is run by professional baristas like Carol Wong, the district coffee trainer of Caffe HABITU who took us through the history, theory and practice of latte art itself.

We learned about the importance of using a fresh espresso base and just-frothed milk in order to hold the latte art design, the two different techniques of latte art (free pouring versus etching) and even got to experiment with our own styles and designs.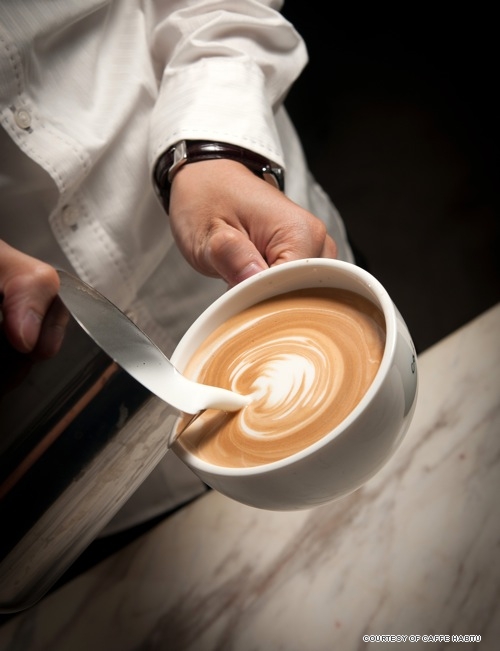 Latte art is judged on how symmetric it is and should always face the customer when being served.
Believe us, it's definitely harder than it looks, as our hearts and rosettas looked more like off-centred blobs than anything else, even after several tries!

Want to have a hand at latte art or learn more about coffee? The Caffe HABITU Coffee Academy and Roasting Studio also offers workshops in coffee cupping, mastering the perfect brew, and even have a class especially for tourists about the history of coffee in Hong Kong (including how to make an oolong tea latte with a Bauhinia flower pattern!).
The latte art workshop is priced at HK$488 per person for classes between six to 18 people.
Caffe HABITU, Coffee Academy and Roasting Studio, 1/F, Haven Court, 128-138 Leighton Road, Causeway Bay, Hong Kong, +852 3104 0075, www.caffehabitu.com