One of the greatest things about Hong Kong is how easy it is to get out of the city (ironic as that may seem). To give you some ideas and/or taunt those who have to work Saturdays, here are the week's best travel deals for planning your weekend getaways from Hong Kong:

FLY AWAY TO…

Singapore via Jetstar Asia
We're already drooling over the thought of chilli crab and bak kut teh in Singapore, thanks to the great fares from Jetstar Asia this summer. Depending on your luck, tickets for as low as HK$850 return can be booked for travel between 19 August – 30 September 2011.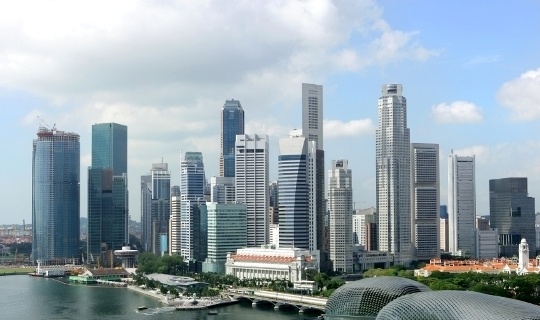 Get some ideas on what you can do in Singapore, or start searching for your tickets at Jetstar Asia's website.

Taipei via Cathay Pacific
Although it's a bit torturous for dieters, Taipei is the ultimate getaway for snacking and shopping, preferably late into the night. From now until 8 September 2011, a return flight to Taipei from Hong Kong is only HK$1,840 with Cathay Pacific (excluding taxes and surcharges).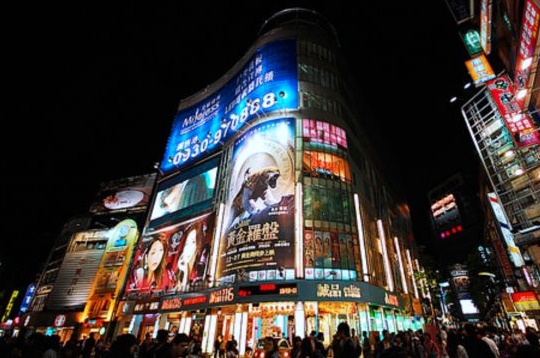 See our tips on what to do in Taipei and book your tickets on Cathay Pacific.


STAY AT…

Aleenta Resort and Spa in Phuket, Thailand
Located just 20 minutes north of Phuket airport, the Aleenta Resort in Phuket is the perfect place for frazzled city folk to escape and indulge. Breathe out deeply towards the Andaman sea views, take a walk along the pristine stretch of beach or enjoy some 'me-time' at the Aleenta Spa.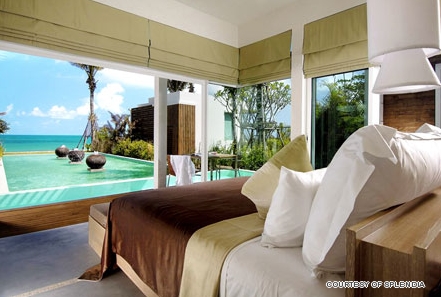 The Beachfront Suites and Ocean View Lofts are now available at 30% off their regular rates, starting at HK$1,901 per night.

HOMA Chateau in Guilin, China
The karst mountains of Guilin are stunning as they are, but the sheer sight of HOMA Chateau may just be enough to steal your attention away. The stunning hotel features smoked glass windows, sloping roofs covered in glass and 46 individually themed and designed rooms teeming with artistic innovations. When you're not riding your bicycles through the rice paddies, be sure to spend some time at the hotel's Flying Spa.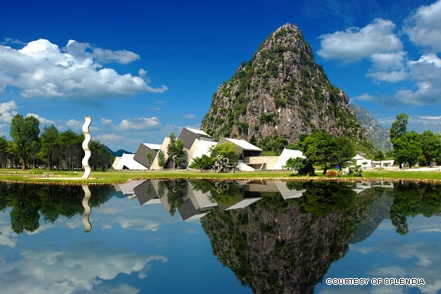 From now until 31 August 2011, guests at HOMA Chateau will enjoy 24-hour butler service, limousine pickup to and from the airport, welcome drinks, breakfast, dinner, and unlimited Internet access for a minimum stay of two nights.
Rates at this gorgeous boutique hotel start at HK$2,781 a night.

Hotel Quote in Taipei, Taiwan
Designed by renowned designer Ray Chen, Hotel Quote in Taipei is located just four minutes away from the MRT station, so you're never too far from a bubble tea or fried chicken stand. The 64 guest rooms boast a minimal design with warm earth tones, so you can finally de-clutter your mind from everyday hassles.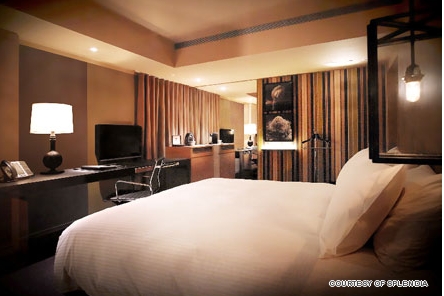 Rooms at Hotel Quote in Taipei are now available at 25% off their regular rates, starting at HK$992 a night. If you're still unsure, check out our review of Hotel Quote before making your decision.