The perfected stance of sexuality and wealth radiates through the Italian brand Versace. Everything from its fashion, its wearers, and its name with the sensual V's and S's eludes to acts of indulgence.

Of all people, Donatella Versace seemed to be the very embodiment of these notions with her platinum blond, perfectly sculptured hair, tweaked features and full assets, and her particular personal style which inspires lust-worthy appetites … all at an extravagant cost!

That is, until H&M announced their collaboration.

This highly anticipated collection combined elements of Versace's iconic designs molded to suit a broader mass majority alongside the budget of the more common fashionista.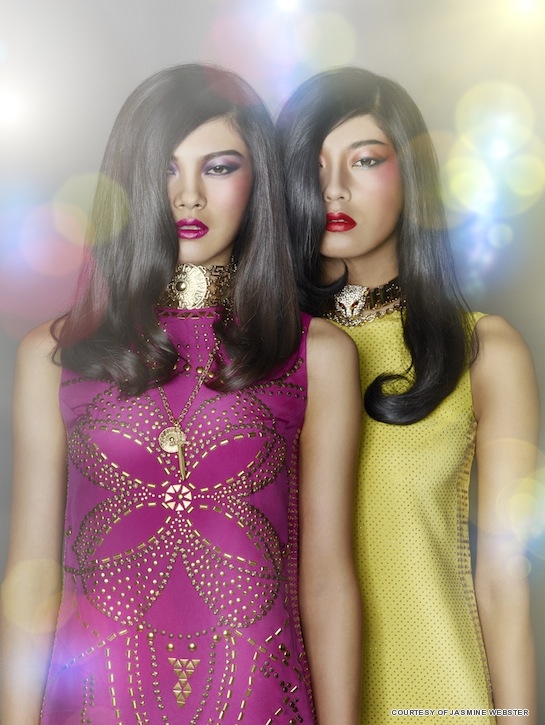 Sleek black hair is a must for this pin-up girl look.
With lower prices and a wider audience, the collection needed no media hype to encourage Asian buyers. However, Hong Kong fans may not always feel like they fit in with the classic Versace look (if we were to go by their catwalk shows, ad campaigns and lookbooks alone).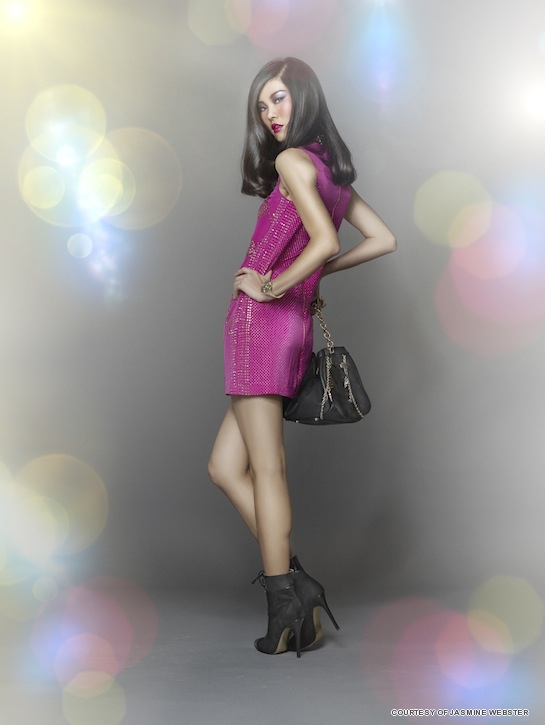 This fuchsia dress is perfect for standing out this winter season.
With sleek black hair, almond shaped eyes and seductively slim bodies, the Asian women is the perfect candidate as a Versace pin-up girl. And so our fashion editorial team got to work…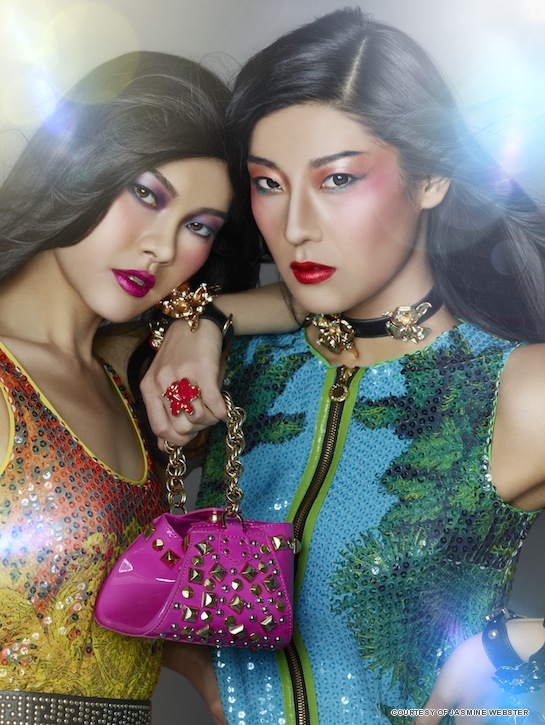 Accentuate your features with colourful eye makeup.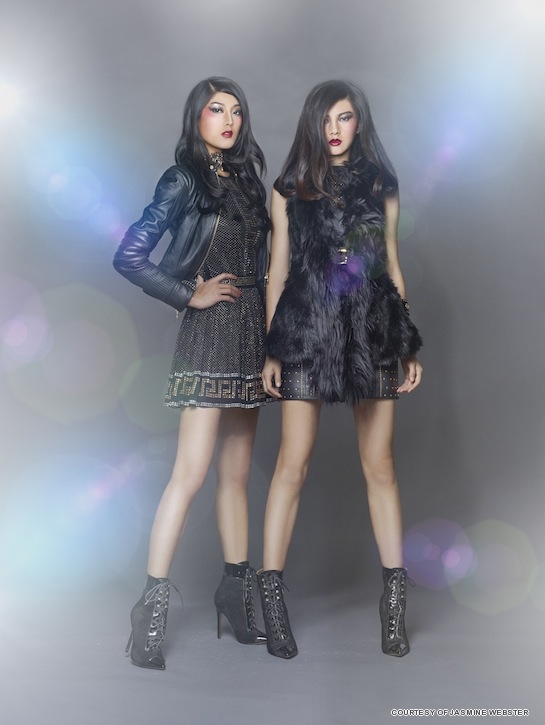 Hit the streets in this dark and saucy Versace x H&M collection.
So there you have it, the Versace x H&M collection with an Asian twist. The only hard part now is getting your hands on it!
Photo credits:
Stylist: Jasmine Webster – www.dressmeblog.me
Photographer: Migs – www.mikeleephotograph y.com
Make-up: Yan Leung – www.facebook.com/ lovesunshineandxx
Hair Stylist: Roy Pang – www.ilcolpo.com.hk
Jasmine Webster is a Hong Kong fashion stylist and blogger (www.dressmeblog.me) who's all about fashion made REAL for REAL people – still with a bit of glitz and glamour to keep things interesting along the way.