As one of the greatest artists of the 20th century, Salvador Dalí was widely known as an eccentric paranoid, but did you know that the man with the manic glare and gravity-defying moustache was also a die-hard romantic?
The proof is in the Daligramme, a secret script he created for Gala, the love of his life, which is now featured in Lancel's new Fall collection.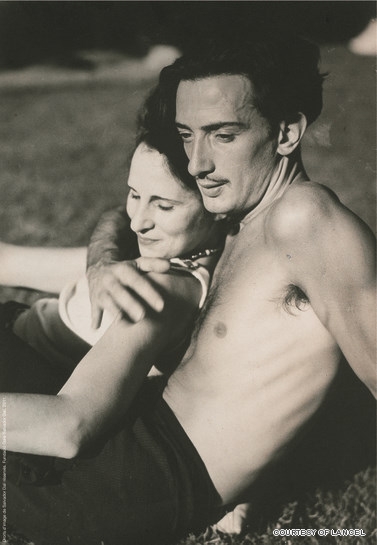 Salvador Dali and the love of his life, Gala.
Dalí first met the Russian-born Gala in the summer of 1929 and his life would never be the same. Although she was married and 10 years older, he stopped at nothing to get her attention, including waxing his armpit and dying it blue, applying goats' excrement onto himself and wearing a red geranium on his head (giving a whole new meaning to the term "crazy in love").

Surprisingly, Dalí's antics paid off and Gala became his everything: companion, lover, muse, inspiration, model and even his business manager. As a declaration of his love, Dalí not only gave Gala the château de Púbol; he also created an alphabet of love for Gala based on their initials: G for Gradiva-Gala, D for Dalí and S for Salvador in eight stylised and encrypted characters.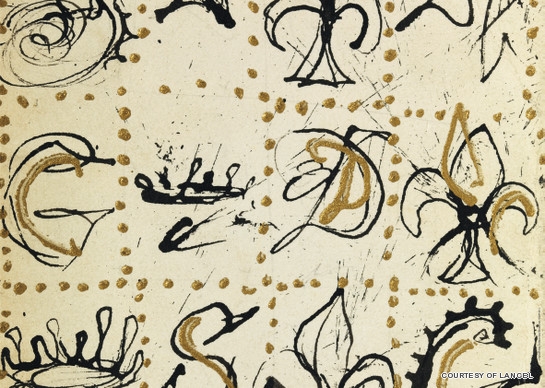 The original sketch of the Daligramme by Salvador Dali.
Lancel interpreted the Daligramme back in the 1970s by creating Le Dalí, a unique collector's bag with a bicycle chain handle, and has once again drew inspiration from the Daligramme to create a new and mythic collection this Fall.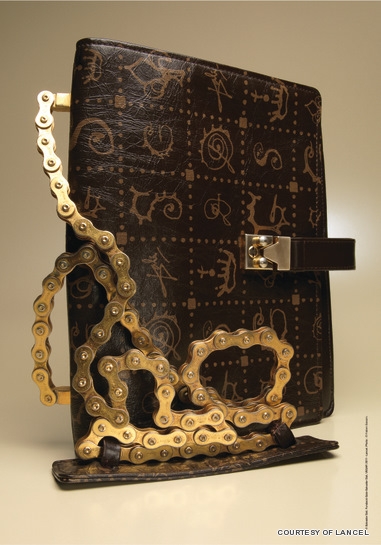 Le Dali was the original interpretation of the Daligramme by Lancel in the 1970s.
Pieces in the new collection feature the Daligramme in natural bourbon with tan leather trimming and 18K gold plated jewellery, making them easy to pair with most colours in your wardrobe.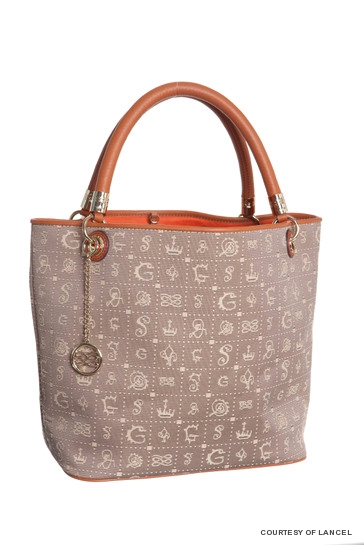 The Dalifun Shopper Bag is an all-around tote with a natural bourbon colour.
To see the rest of the Lancel Daligramme collection, head over to a Lancel boutique starting in September 2011.
Lancel, Shop 233B, Level 2, Ocean Centre, Harbour City, Kowloon, Hong Kong, +852 2377 0787