The American invasion in Hong Kong continues with the latest US brand to hit our shores: Echo. The colourful home accessories label has just launched its first pop-up store in Hong Kong at CENTRAL/CENTRAL, where it'll be showcasing an exclusive capsule collection from now until 28 April 2012.

Launched in New York in 1923, Echo is best known for their bright colours, prints and patterns, along with designs that instill an American sense of optimism into European designs. To celebrate its arrival in Hong Kong, Echo and CENTRAL/CENTRAL are hosting an exclusive shopping event on Wednesday, 11 April 2012, and you're invited!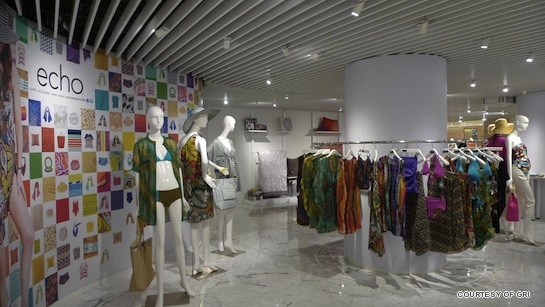 Enjoy exclusive shopping privileges on 11 April 2012 at the Echo pop-up store.
The much anticipated event runs from 6:30pm to 8:30pm, where you'll get to get up close and personal with the new capsule collection from Echo. We hear it's going to be an exotic journey where you'll encounter Indian-inspired home decorations and accessories in vibrant hues, not to mention exotic scarves and swimwear — just in time for the hot Summer.

Of course, there will also be models to present the new swimwear collection along with henna tattoo artists, refreshments and an exclusive shopping privilege, so make sure you R.S.V.P. today to reserve your spots!