Last week, I saw one of the best 3D installations I've seen in Hong Kong, and no, it wasn't Harry Potter. To launch their two new class of cars, Mercedes-Benz Hong Kong put on a dazzling 3D light show at the Hong Kong Convention and Exhibition Centre complete with sexy performances by Australia's Babe Pole Dancing School.
[youtube=http://www.youtube.com/watch?v=cG7wC4_ISnA]
While sipping on exotic cocktails in the dark hall, our eyes stayed locked on the light show from start to finish, until the dramatic finale when the installation opened up slowly to reveal four shiny Mercedes-Benz cars driving out towards the audience.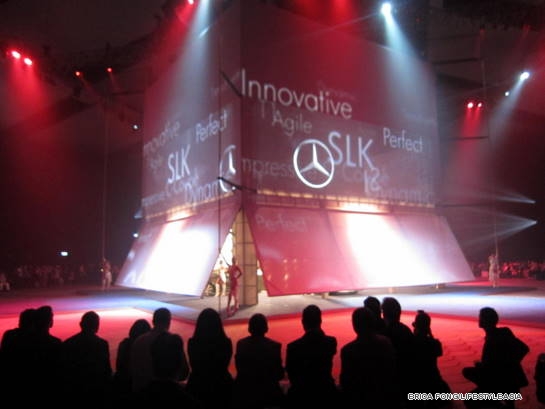 Once parked, we were invited to come closer to the cars and the crowd immediately swarmed over like bees to honey.

The new Mercedes-Benz C-Class Coupé is a sleek two-door car with an oval roofline that becomes leaner in the back. This gives the car a sporty, young and stylish look without losing the sophistication of the brand.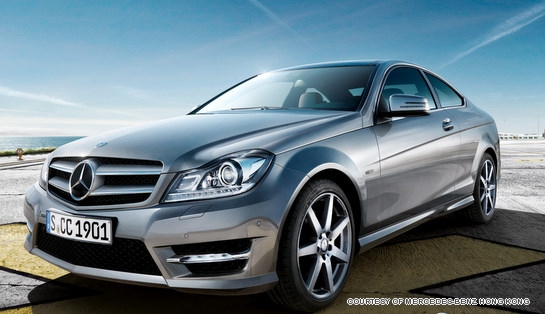 For something a bit sexier, check out the new Mercedes-Benz SLK Roadster, which seemed to be the overall crowd favourite. One of my favourite features of the SLK Roadster is Magic Sky Control, which darkens the overhead electro-transparent glass panel in a matter of seconds to protect you from strong sunlight.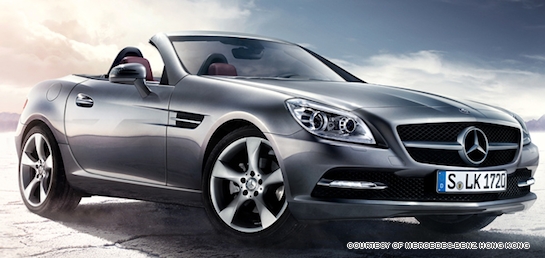 Earlier that afternoon, Mercedes-Benz held a press event with Hong Kong celebrities Bosco Wong and Fala Chen to unveil the new SLK Class and C-Class Coupé.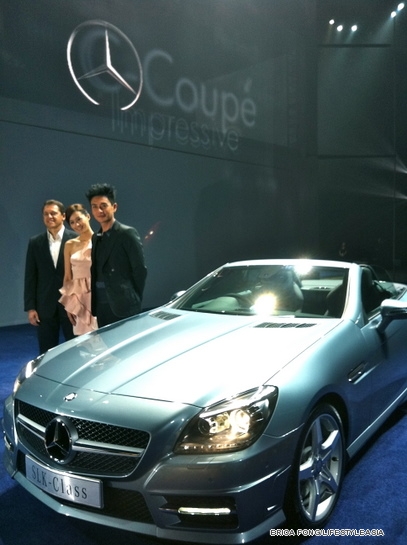 See more pictures from the press event on the LifestyleAsia Hong Kong Facebook page.

Prices for the Mercedes-Benz SLK Roadster and C-Class Coupé range from HK$562,800 to HK$765,000 and HK$433,000 to HK$773,000 respectively. Why not go for a test drive at your nearest Mercedes-Benz Hong Kong dealer?