They say you can tell a lot about a person from their bathrooms – a clean, marble finish translates to a polished personality while rugged, tiled flooring represents a more adventurous soul.

For minimalists inspired by Chinese culture, the Inkstone collection would be a perfect fit. The zen-like collection is a collaboration between world-famous Hong Kong designer Steve Leung and Italian sanitary ware brand, Neutra, and made its first appearance recently at the 2012 Milan Furniture Fair (Salon Internazionale del Mobile).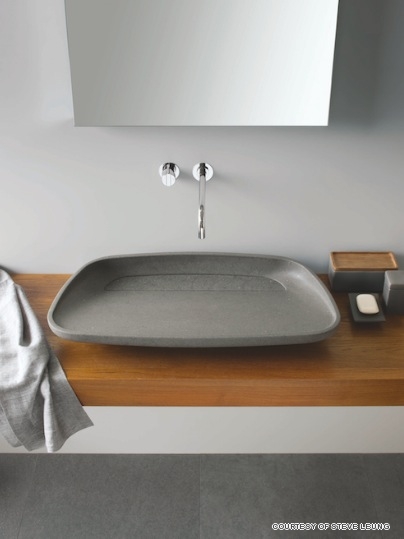 Trade your Chinese calligraphy brushes for a face towel instead.
Named after an ancient Chinese tool for calligraphy and art, Leung's collection of wash basins and bath tubs combines the delicacy of calligraphy with earthy colours and shapes that represent the core qualities of inkstones. It's Asian culture with a modern touch, a design style that he's well-known for.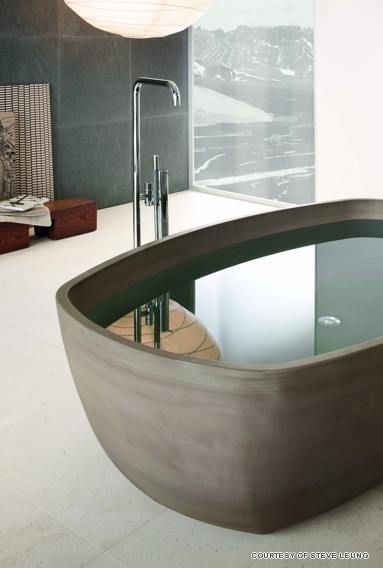 Soak away all your stresses in a smooth, Inkstone bath tub.
Leung had the fast-paced lifestyle we're all familiar with in mind when creating this collection.

"Urbanites especially yearn for a tranquil and comfortable bathing time after a day of busy work. They desire to wash off their exhausting bodies and souls and reach a peace of mind through indulging in a relaxing bath," he says.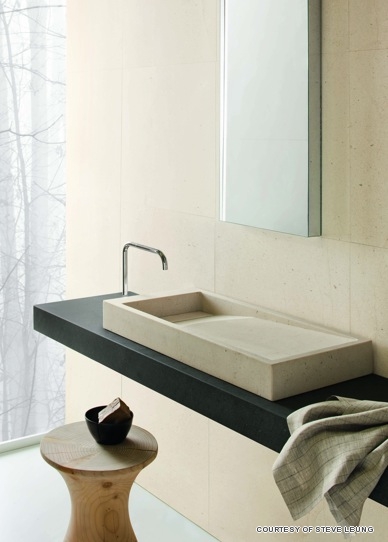 The ink stone's colour, shape and texture has been adapted into multiple shades.
With its neutral look and soothing texture, taking a bath will probably feel as sinful as eating chocolate on a diet – oh so good.

Neutra's Inkstone collection is currently available by request only. For more information, contact Steve Leung Designers.
Pooja Keswani is a travel bug, shopaholic and gadget girl inspired by a mix of different cultures, as an Indian who grew up in the Philippines and now lives and works in Hong Kong. Find out more about her on Facebook.